The New Okanagan Large Lake Foreshore Protocol And How it Affects Lakefront Property Owners And Dock Building
June 20, 2019 by Burton Marine Piledriving
---
Who: The Province of B.C. administers the protocol in relation to dock building. The Lakefront property owners in the Okanagan region including: Okanagan Lake, Kalamalka Lake, Skaha Lake, Wood Lake, Mabel Lake, Sugar Lake, and Osoyoos Lake.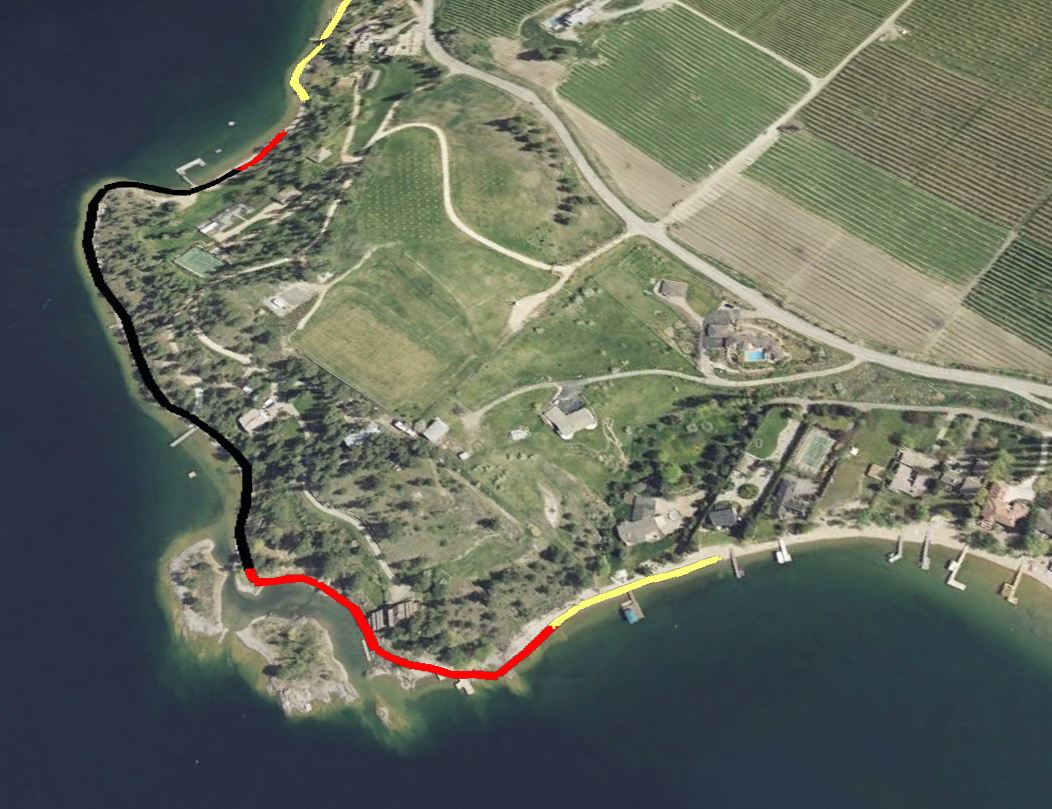 What: The new protocol classifies the foreshore on the above lakes focusing on environmental values for shore spawning kokanee, fresh water mussels, and foreshore plants. There are four zones listed from highest sensitivity to lowest:
BLACK (critical habitat)
RED (high to very high value habitat)
YELLOW (generally moderate, with some high value habitat)
NO COLOUR (unclassified or low value habitat)
Each of the above zones have management and development implications in relation to dock building.
Where: For most lakefront owners the protocol impacts development below the High Water Mark (HWM) which is considered Crown Land by the Province.
Why: The protocol was implemented to guide lakeshore development to avoid or reduce the impacts to fish and fish habitat, mussels and mussel habitat and foreshore plants identified as Species at Risk (SAR).
When: Depending on what zone your property falls in, certain activities (dock building) can only occur within certain times of the year. These are called "Least Risk Timing Windows". For example, RED zones for shore spawning kokanee have at least risk windows of June 1st to Sept 30th.
How: Burton Marine Pile Driving employs Qualified Environmental Professionals (QEP's) to assist in dock development plans for each zone. Please contact us as soon as you are interested in dock building or repair so we may get the permitting process rolling ASAP.
We look after all the necessary assessments, design, application and material requirements for your dock build or repair. Please contact us for a free consultation regarding what zone you are in and for assistance in meeting the criteria for dock building and foreshore development under this new protocol.