Non-Moorage Foreshore Structures for BC Lakefront Property Owners.
September 24, 2019 by Burton Marine Piledriving
---
The Province of BC administers the protocol in relation to dock building. The Lakefront property owners in the Okanagan region include:
Okanagan Lake, Kalamalka Lake, Skaha Lake, Wood Lake, Mabel Lake, Sugar Lake, Osoyoos Lake.
The new protocol permits only one foreshore structure per property frontage. As a result, when lakefront owners submit an application for new private moorage or major repair, the ministry may require owners to remove all or a portion of existing non-moorage foreshore structures that exist below the present natural boundary (PNB). These structures include foreshore decks, sun decks, boat houses, ancillary structures, etc.
The present natural boundary is defined as the visible high water mark of the lake where the presence and action of the water are so common and usual as to mark on the soil of the bed of the body of water a character distinct from that of its banks.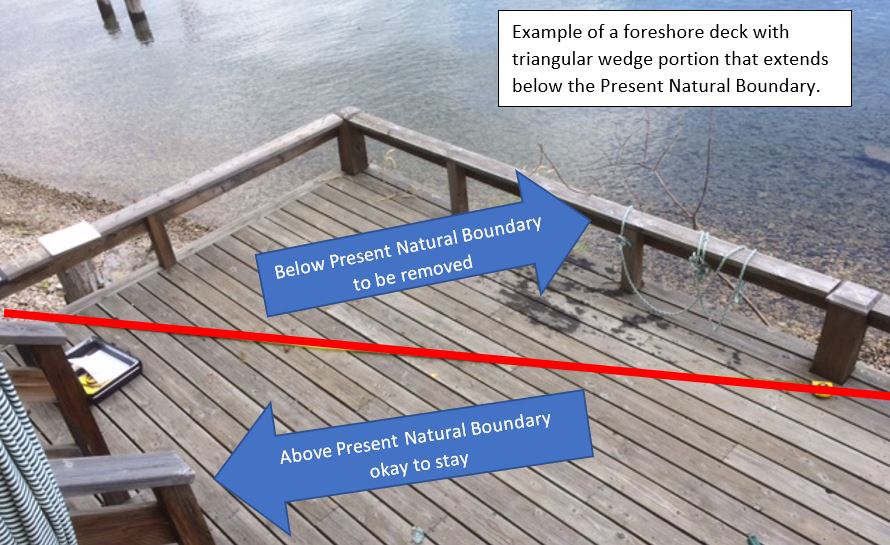 Typically, a survey is done by the Association of BC Land Surveyors to determine exactly what portions of structures reside above and below the PNB. Additionally, the ministry requires proof that these structures have been removed prior to permitting dock applications.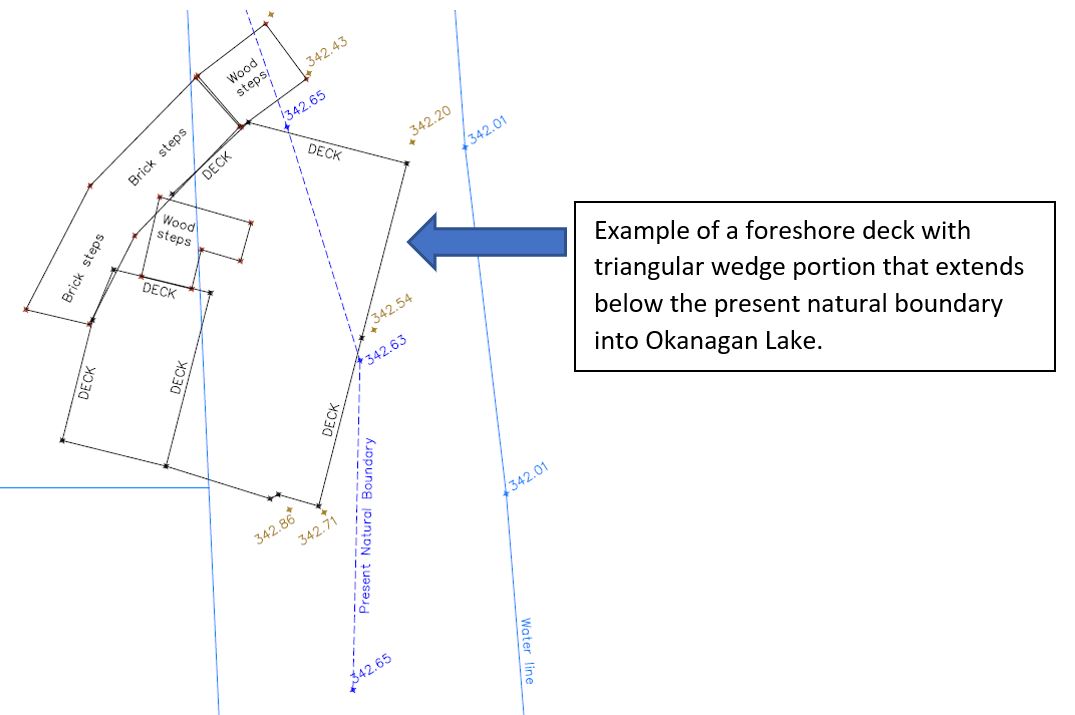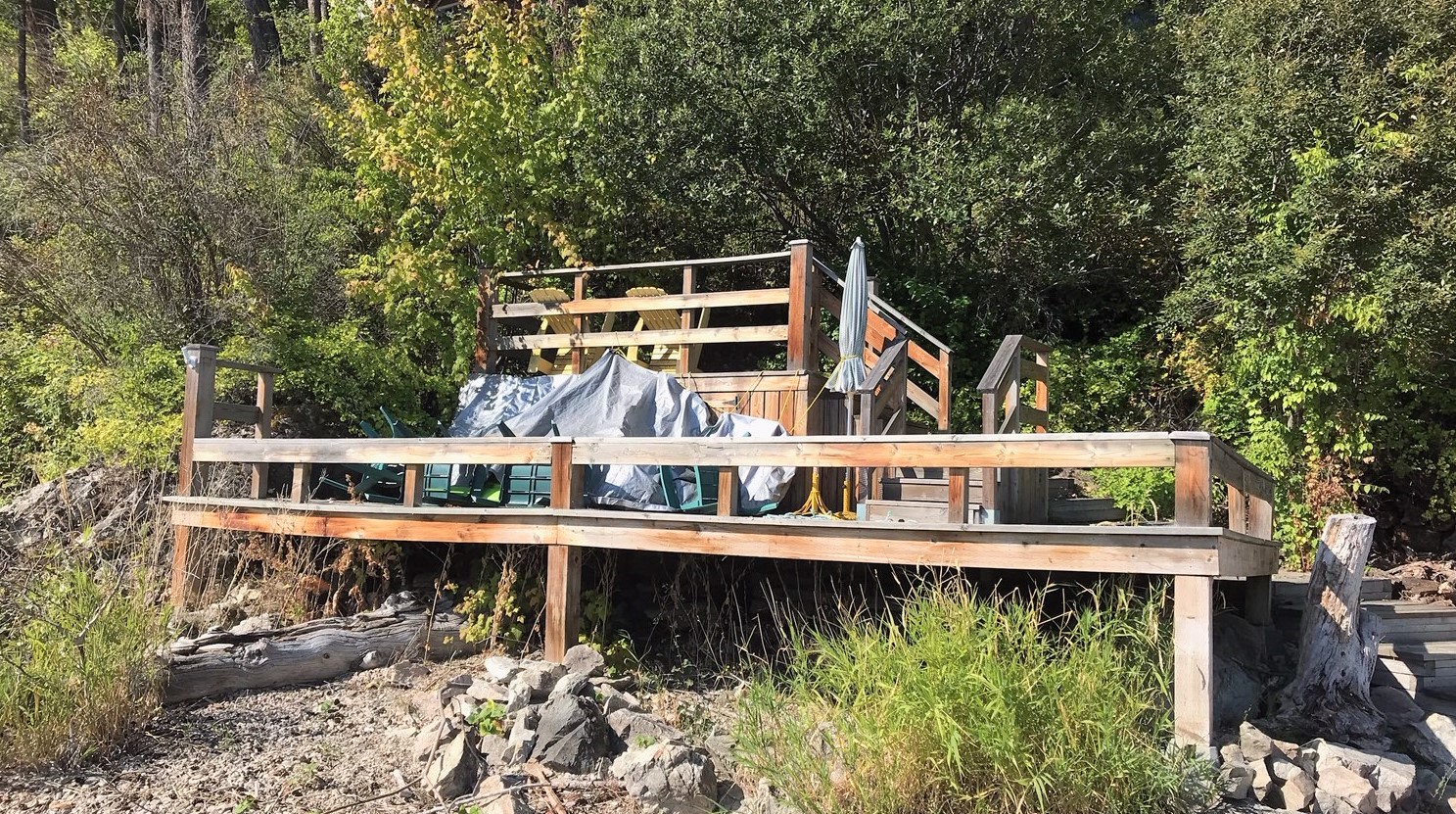 (Above) Picture of the foreshore deck. Since a portion of this deck extends below the present natural boundary, a portion of it needed to be removed prior to having the dock permit approved.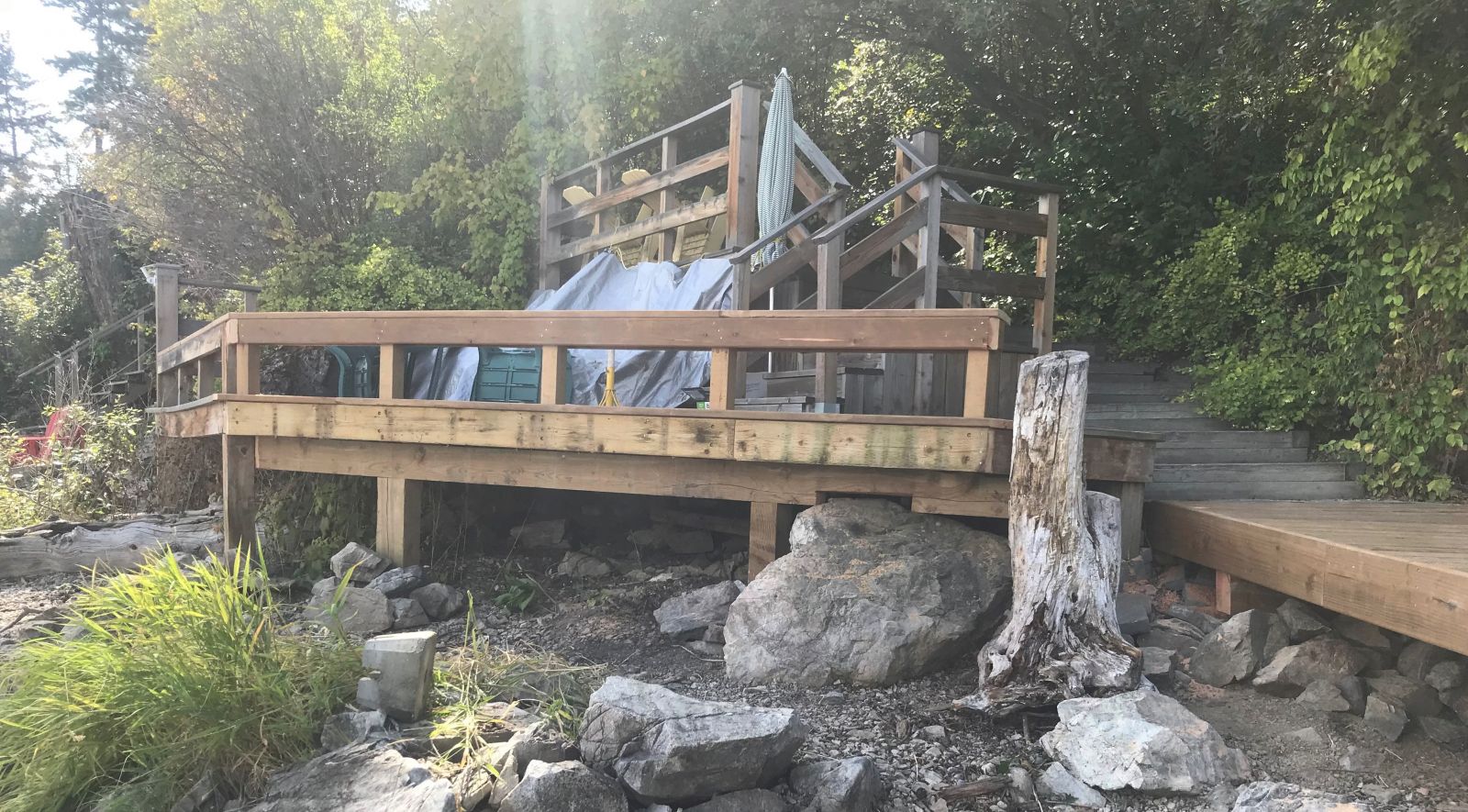 (Above) Burton Marine Piledriving removed and reconfigured the foreshore deck so that no port of it resided below the present natural boundary.
When considering applying for general permission for private moorage, Burton Marine Piledriving can help:

1. Manage the application process, including the assessment of non-moorage foreshore structures.
2. Recommend professional BC Land Surveyors.
3. Provide demolition services to remove, dispose of and alter various structures to bring your property frontage into compliance.

Please contact us for a free consultation for assistance in meeting the criteria for dock building and foreshore development under this new protocol.